Her favorite thing? Endless shopping. Yes, she loves shopping and sometimes there's no controlling it. There are already things flooding out of her closet. But, she just wants to buy more and more. In spite of how much you tell her to change her game, there's no stopping that lady! She'll always a solid reason to prove that she 'had' to shop.
Read More:13 Thoughts Every Bride To-Be Gets Before Marriage
Here are the 12 solid reasons that your woman uses for endless shopping!
1. Therapy
'It acts as a therapy.' Can you top that? In fact, it has been proven by studies that shopping helps in releasing stress. The money is in trouble.
2. Special occasions demand special clothes
'My birthday is coming up, I need a new dress.' Attaching an important event as an excuse is damn smart.
3. Couldn't resist
When nothing works, say you were helpless. Obviously, nobody can fight a 'couldn't resist'.
4. I didn't have this shade
Even when you know you have tons of things, how do you justify shopping? By telling that you didn't have this shade and how much it suits your skin.
5. My friend forced me
Peer pressure is tough to handle. Here come the shopping buddies to the rescue!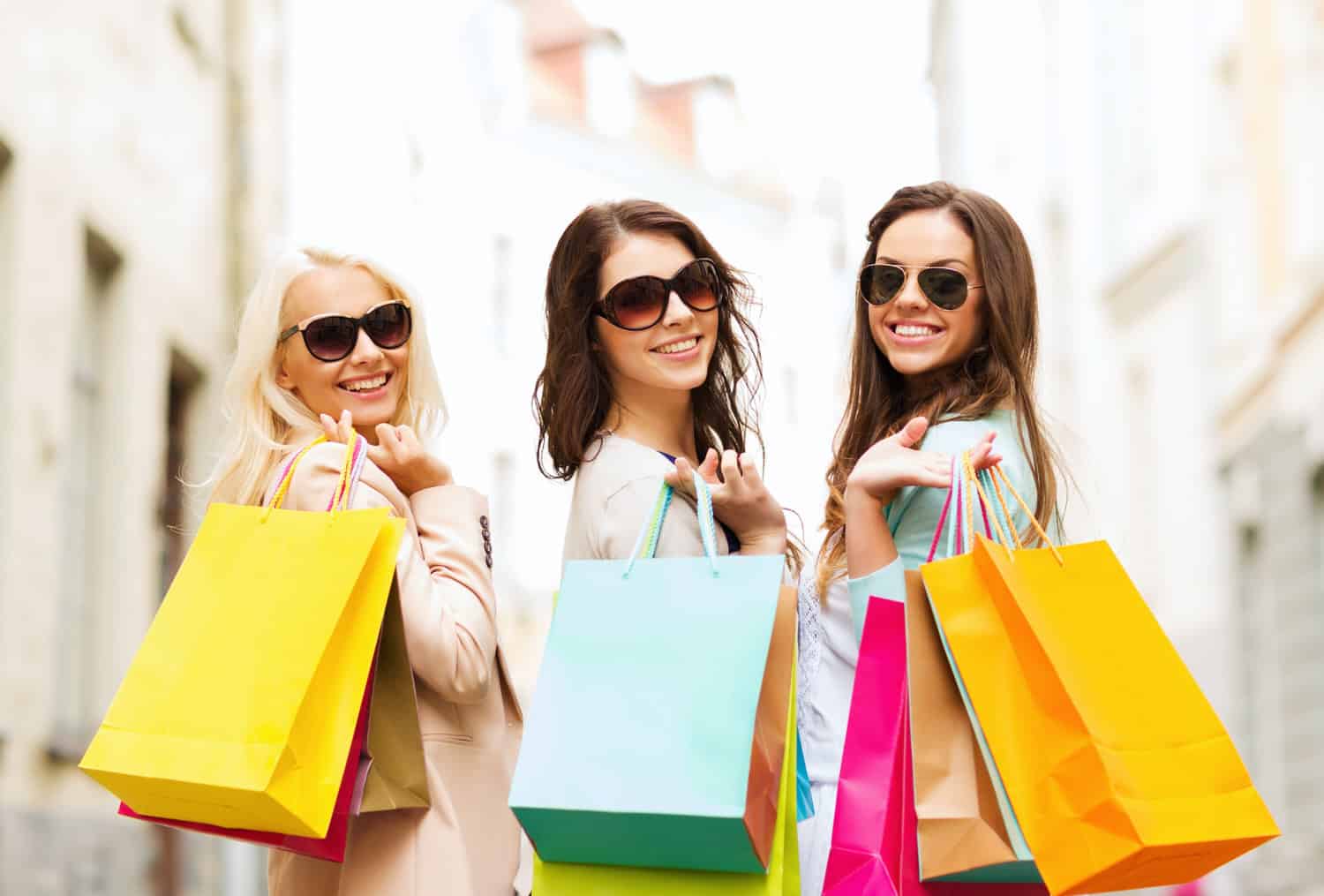 6. Sale
If it is cheap, you can't really leave the deal, right? After all, you would never have been able to afford that 100$ bag that you easily got in 99.79$.
7. To do something for me
'I wanted to do something for myself.' Emotional elements are necessary to build up solid reasons. Learn.
8. New me, new wardrobe
After that breakup, she decided to transform in some rad chick. New hairstyle, new friends, hang out places, likes, and dislikes. Of Course, there have to be new clothes! Duh.
9. To keep up with the trend
She shops because she knows orange is the new black now! Moreover, being in the trend is always in the trend. Thus, one has to shop every two days.
10. I had coupons!
Those companies know how to attract the customer. First, you shop. Second, you shop because you had shopped and this time you have coupons to shop what you wanted to shop in the first place. Third, repeat.
11. Cause I like to.
'I shop because I like to.' If you are risking to say that you should change your preferences, she might change her preference about you.
12. Nothing to wear
Lastly, the bomb of all. 'I don't have anything to wear.' Even though she knows she has thousands of things, those things don't fit in the right domain of the occasion. The result, endless shopping.
       via
If she loves shopping, let her do what she loves. What can be the worse that would happen? Bankruptcy? She'll deal with it. Tell us in the comment section what excuse do you use? Moreover, share this article so that you could build your shopping game! Happy shopping.